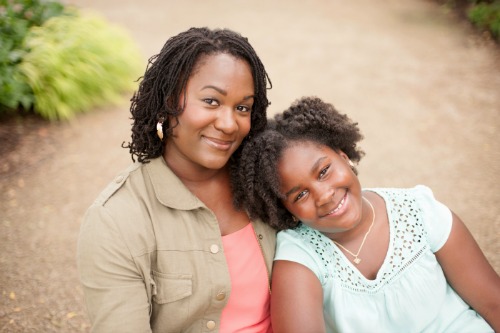 I hadn't really put much thought into skin care before my daughter Eva was born. Whatever was on sale is what I usually grabbed. Before Eva's 1st birthday her skin became irritated, dry, and scaly and we learned that she had eczema. We sought medical treatment, but the prescriptions just weren't working for her. After a bit of research, I realized the prescriptions and even the products we were using that were labeled "all natural" contained chemicals, perfumes, and other ingredients that further irritated her skin. There was an absence of soothing and moisturizing ingredients that would nourish and protect her delicate skin. This led me to experiment with my own recipes using ingredients that have been used for centuries in healing and skincare. The more I researched, the more passionate I became about achieving beautifully healthy skin!
Eva Jenae Naturals is for those who appreciate the beauty of simplicity. My brand is proof that skin and hair care can be simple, yet effective. All the ingredients I use have a purpose, are purchased from responsible suppliers, and are 100% natural and/or organic. No synthetic fragrances, parabens, petroleum or fillers are ever used and we never test products on animals.
Our mission is to create high quality, vegan and all natural skin and hair care products that are suitable for all skin types. Our vision is to use Eva Jenae Naturals as a platform to promote self-love, empowerment, and community involvement.
Lydia Gibson,
Crafter-in-Chief